iSite
Your site controller gathers a tremendous amount of information about your fuel site and outputs this data in log files and reports. There is so much data that you may not have the time to find the specific information you need, when you need it.
The Infinity iSite Service acts as your personal intelligent agent for

fuel site information. You can use iSite to automatically run and archive your reports plus "read" the reports and find the information that is important to you. You do not have to sift through the logs or reports, or wait for users to inform you about problems. When events (that you have previously identified as being important) occur, the iSite software immediately notifies you or people you have designated to receive notification. This allows you to be proactive instead of reactive, and eliminates dealing with an excess of information.
If you are notified of a problem, or just need site controller access, you can use the iSite Service to communicate directly over the Internet to your site controller. You can run commands, change configurations, fix problems, etc., just as if you are sitting right in front of the site controller.
The iSite camera option provides visual access to your sites from anywhere you can log onto the Internet.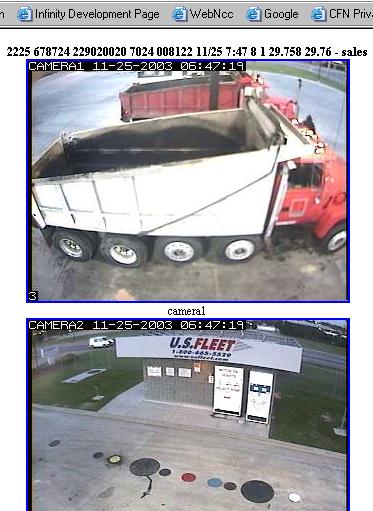 In addition, each time the site controller completes a transaction, an image is stored and linked to the transaction for later reference, providing you visual proof of site use, personal vehicle fueling, and spill and equipment damage responsibility.